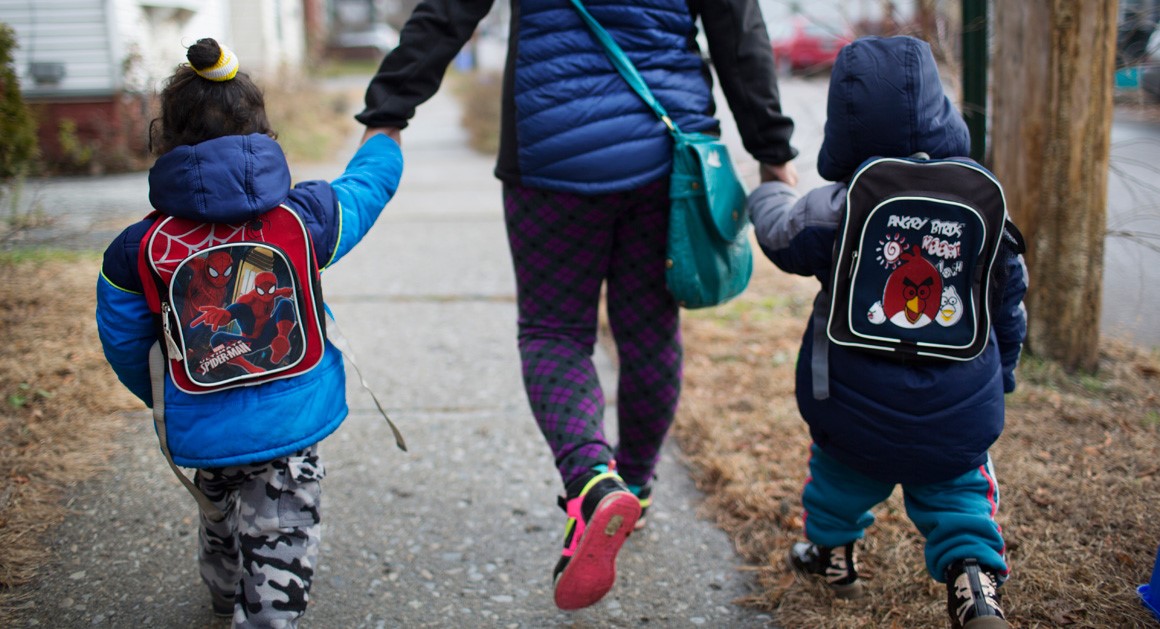 The State Refugee Office works closely with the two Vermont voluntary resettlement agencies, US Committee for Refugees and Immigrants (USCRI) and our newest agency - the Ethiopian Community Development Council (ECDC) - as well as other area partners (AALV, Age Well, Burlington and Winooski School Districts) to support refugee integration.
These nonprofit voluntary resettlement agencies receive public and private funding and agree to resettle a number of refugees at the start of the fiscal year based on their capacity to provide services for new arrivals and the number of refugees coming into the United States. Additional money is provided to states by the federal Office of Refugee Resettlement to provide self-sufficiency services.
The mission of the State Refugee Office is to promote and provide a safe and welcoming home for refugees and immigrants, and to promote their full participation as self-sufficient individuals and families in the economic, social, and civic life of Vermont. Eligible groups include: Afghan and Iraqi Special Immigrant Visa Holders, Amerasians, Asylees, Cuban/Haitian Entrants, Human Trafficking Victims, Legal Permanent Residents, and Refugees.
The State Refugee Office is part of the Agency of Human Services and works through a network of service providers in Vermont to meet the educational, cultural and linguistic needs of refugees and immigrants. The Vermont Refugee Office is directed by Tracy Dolan Tracy.Dolan@vermont.gov.
News & Updates
Update on Afghan Arrivals in Vermont [Feb. 17, 2022]:  Vermont has welcomed approximately 220 Afghans in Vermont to date after the 2021 evacuation of Aghans and their family members who helped US troops and partners. These families and individuals are being resettled primarily in Chittenden country, Montpelier, Rutland, Brattleboro and Bennington. While arrivals have slowed, it is likely they will pick up again in March with both additional Afghans and other refugees as the US continues to welcome refugees from other countries into the US. The majority of arrivals have found long-term housing and some refugees have also begun employment. Vermont's partners, businesses, resettlement agencies, state agencies and communities (including many volunteers) have been incredibly effective at ensuring that our most recent arrivals feel welcome here in Vermont.
How Can I Help?
If you are interested in helping newly arriving refugee families settle into Vermont by volunteering, donating items or donating money, please follow the links below.
In Chittenden County and surrounding areas you can donate to or volunteer with USCRI:
In Brattleboro and surrounding areas you can donate to or volunteer with ECDC and partners:
Resources for Refugee Service Providers
Refugee Services
(For more information about services for refugees contact USCRI or AALV)
English Language Instruction: Resettlement agencies and community partners provide English Language Training. Classes are designed to help refugees achieve competencies in key linguistic areas, preparing them to meet their everyday language needs at work and in community life.
< English Language and Citizenship Classes Winter 2022
<Northeast Kingdom Learning Services: https://neklsvt.org/adult-education-in-vermont/
<Central Vermont Adult Basic Education: https://cvabe.org/english-language/
<The Tutorial Center: https://tutoringvermont.org/full-services-list/#toggle-id-7
<Vermont Adult Learning: https://vtadultlearning.org/services/#english-language-learning-ell
Refugee Cash Assistance: Refugee Cash Assistance (RCA): Funds are designed to assist refugees during their 8 month, initial resettlement period. All refugees are entitled to Refugee Cash Assistance for their first eight months in the US. To be eligible for RCA, however, a refugee must be ineligible for Temporary Assistance for Needy Families (TANF - also called Reach Up in Vermont) and other cash support programs.
Refugee Medical Assistance: Most refugees are eligbile to apply for Medicaid, in some cases where refugees do not meet Medicaid eligbility, Refugee Medical Assistance is provided.
<Applying for Medicaid and other Health Insurance: To get health insurance from Vermont Health Connect, immigrants must have eligible immigration status. This means they must be in the U.S. legally. This includes refugees, asylees, victims of trafficking and many others.  To learn more, please visit https://dvha.vermont.gov/information-for-non-citizens
<Survivors of Torture and Trauma: Connecting Cultures is a program that helps people who have been tortured in another country and are now living in the United States. It is dedicated to providing mental health services to refugees, new Americans, and asylum seekers across the life-span. They serve clients at any point in their re-settlement and/or citizenship process – there is no time limit for receiving services. To learn more or to get a referral for services please visit WHO | ConnectingCultures (connectingculturesvt.org)
Employment Services: Employment services include an assessment of vocational skills, job development, job placement and follow up services with local employers. Refugees often find full-time employment within the first two or three months of arrival.

Translated Information
< Covid-19 Translations- Here