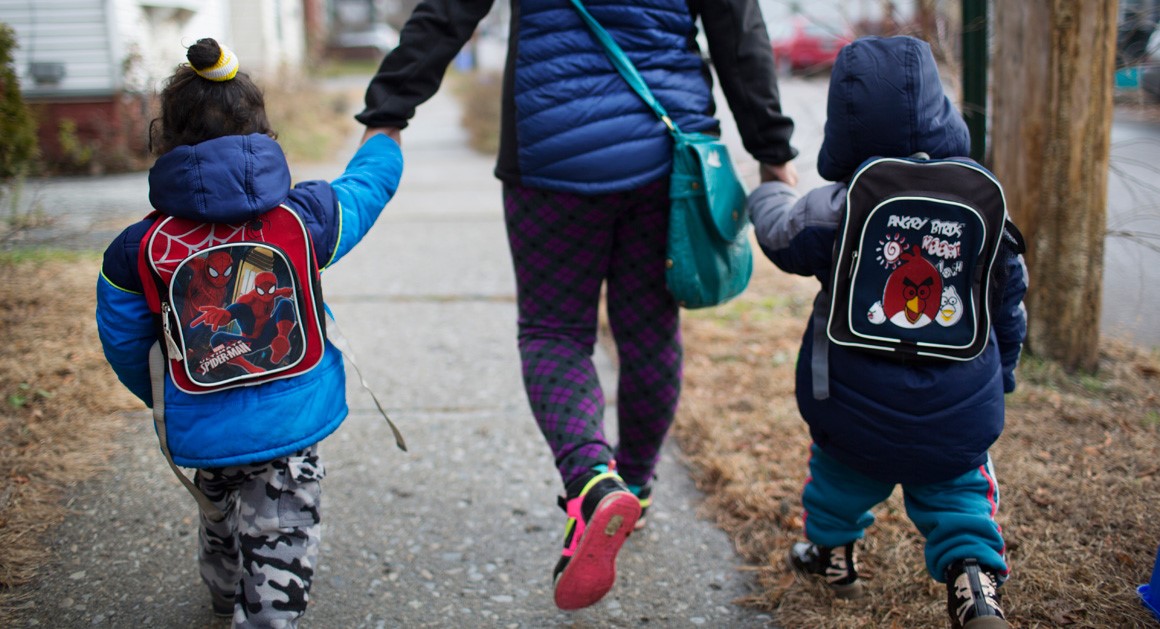 The State Refugee Office works closely with the two Vermont voluntary resettlement agencies, US Committee for Refugees and Immigrants (USCRI) and our newest agency - the Ethiopian Community Development Council (ECDC) - as well as other area partners (AALV, Age Well, Burlington and Winooski School Districts) to support refugee integration.
These nonprofit voluntary resettlement agencies receive public and private funding and agree to resettle a number of refugees at the start of the fiscal year based on their capacity to provide services for new arrivals and the number of refugees coming into the United States. Additional money is provided to states by the federal Office of Refugee Resettlement to provide self-sufficiency services.
The mission of the State Refugee Office is to promote and provide a safe and welcoming home for refugees and immigrants, and to promote their full participation as self-sufficient individuals and families in the economic, social, and civic life of Vermont. Eligible groups include: Afghan and Iraqi Special Immigrant Visa Holders, Amerasians, Asylees, Cuban/Haitian Entrants, Human Trafficking Victims, Legal Permanent Residents, and Refugees.
The State Refugee Office is part of the Agency of Human Services and works through a network of service providers in Vermont to meet the educational, cultural and linguistic needs of refugees and immigrants. The Vermont Refugee Office is directed by Tracy Dolan.
NEWS & Updates
Update on Afghan Arrivals in Vermont: As the US withdrew its military from Afghanistan in August, in addition to U.S. citizens, permanent residents, and citizens of allied countries, the U.S. evacuated more than 65,000 Afghans and their families fleeing danger due to their cooperation with US troops, NGOs or the media. Many are on U.S. military bases awaiting travel to communities across the United States. All are going through strenuous security vetting procedures. Vermont hopes to welcome up to 125 Afghans in the coming months. Initially, the first few Afghans or other refugees arriving in Vermont are likely to be settled in Chittenden county, with plans to expand to other communities like Rutland and Brattleboro as numbers increase.  
State Refugee Office is Hiring:
The State Refugee Office is especially interested in candidates who can contribute to the Agency's diversity and commitment to fostering an environment of mutual respect, acceptance, and equal opportunity.
https://careers.vermont.gov/job/Waterbury-Refugee-Health-Coordinator-Limited-Service-VT-05671/802265800/
How Can I Help?
If you are interested in helping newly arriving refugee families settle into Vermont by volunteering, donating items or donating money, please follow the links below.
In Chittenden County and surrounding areas you can donate to or volunteer with USCRI:
Volunteer or offer assistance with USCRI - Click Here
In Brattleboro and surrounding areas you can donate to or volunteer with ECDC and partners:
Resources for Refugee Service Providers
Who are the Afghan Newcomers? Understanding the Background and Socio-cultural Strengths and Needs of Afghan Evacuees to the United States -Tuesday, Oct 26th, 2pm – 3:30 pm.

This webinar is presented by Switchboard, a one-stop resource hub for refugee service providers in the United States.: Webinar Registration - Zoom

The Experience of Afghan Resettlement in the United States

Sunday, October 24th, 1:00-2:30pm: This workshop will be hosted by Community Asylum Seekers Project (CASP) with support from the State Refugee Office for volunteers interested in working with Humanitarian Parolees from Afghanistan. Register to attend CASP's workshop below:"The Experience of Afghan Resettlement in the United States"

Switchboard  is a technical assistance organization funded by The Office of Refugee Resettlement (ORR) to provide free consultation and training to U.S. resettlement agencies and affiliates, state agencies, community-based organizations, and others. This includes support by phone or email, virtual training, and, where feasible, in-person training. They also maintain a research database to help refugee service providers develop and implement programs based on the best available evidence. They publish periodic evidence summaries that compile relevant research and implications for practice within programs serving refugees and other ORR eligible populations.
Updated Domestic Health Assesment Form (2021-2022)
Refugee Services
English Language Instruction: Resettlement agencies and community partners provide English Language Training. Classes are designed to help refugees achieve competencies in key linguistic areas, preparing them to meet their everyday language needs at work and in community life.

English Language and Citizenship Classes Fall 2022
Refugee Cash Assistance
Refugee Cash Assistance (RCA): Funds are designed to assist refugees during their 8 month, initial resettlement period. All refugees are entitled to Refugee Cash Assistance for their first eight months in the US. To be eligible for RCA, however, a refugee must be ineligible for Temporary Assistance for Needy Families (TANF - also called Reach Up in Vermont) and other cash support programs.
Refugee Medical Assistance
Most refugees are eligbile to apply for Medicaid, in some cases where refugees do not meet Medicaid eligbility, Refugee Medical Assistance is provided.
Employment services include an assessment of vocational skills, job development, job placement and follow up services with local employers. Refugees often find full-time employment within the first two or three months of arrival.
Covid-19 Translations- Here